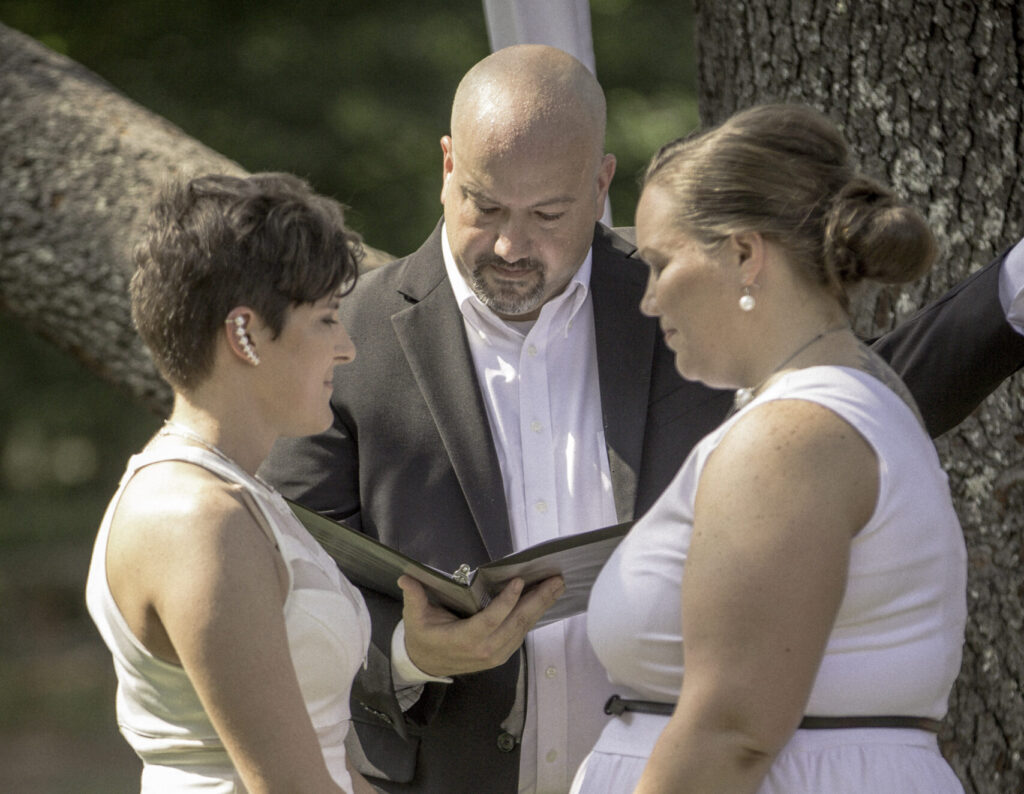 For your convenience, our most common customer questions are answered right here.
Not finding what you want? Reach out directly through our Contact Us page.
Q: How much are our services?
A: Cost is based on a variety of factors; however, a standard wedding package is $350-400.  This may be adjusted based on a multitude of factors and is discussed and agreed upon during the initial free consultation.
Q. Is pre-marital counseling required?
A: No; however, if you are looking for a good pre-marital counseling service, one can be recommended.
Q. Does Ceremonies by Brad only officiate religious services?
A. No, we provide services for both religious and civil ceremonies.
Q. Does Ceremonies by Brad provide officiation services for couples within the LGBTQ+ community?
A. Yes, Ceremonies by Brad celebrates love in all of its forms and is a proud supporter of the LGBTQ+ community.